The idea for Wish Tree Consultants all started when Tracy's own child was diagnosed at a very young age.  Tracy quickly realized that there were very few resources available, including other parents that she could turn to for help. As a result of researching out of desperation to find as much information as possible and trying to advocate for her child's specific needs, Tracy fell in love with the process of advocating for others.  She felt a kindred and kind understanding towards other families and children living with disabilities and mental health.  After her personal experience, she became passionate about learning everything she could about the special education laws and the special education process.
The number of disabilities and mental health needs has continued to grow, and it will keep growing.  When Tracy first started helping other people, it just happened organically. She would willingly volunteer to help friends prepare to go to their IEP meetings, answering questions to help families further understand what they didn't know, asking for special resources, etc. She began to realize that every family couldn't have a paid advocate or an attorney, that families lacked essential information, and didn't know how to properly apply the information they did find.  There are so many different resources, opinions and options out there in the world for children with disabilities, that families can get overwhelmed and feel lost. Tracy seeing this, and having experienced it with her own child, took it upon herself to help guide other families down the appropriate path—away from the chaos and into a brighter future for their children.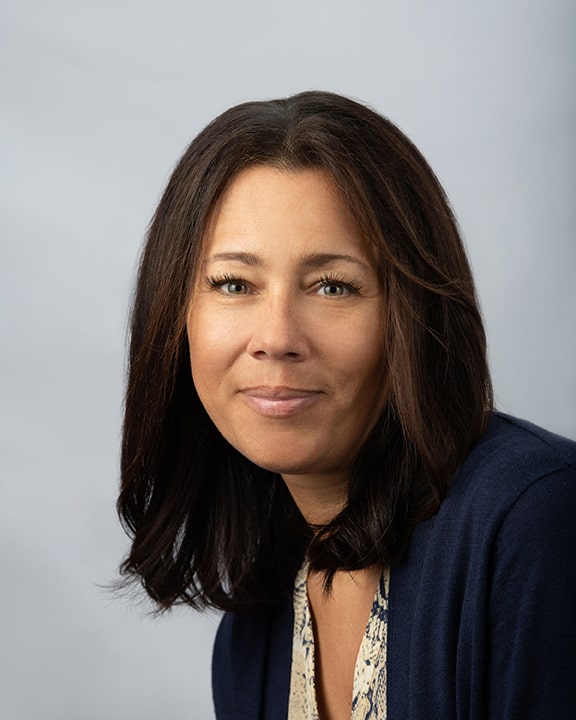 She fell so in love with advocating, consulting and navigating the way for children living with disabilities and mental health needs that she decided to become a special education advocate. That is how Wish Tree Consultants became a reality, through Tracy's true genuine passion to create change, empower others and inspire the educational lives of families and children of all ages.
Tracy Walbridge is characterized by compassion, commitment, and diligence and she mirrors these qualities in her company Wish Tree Consultants. She is passionate about providing consulting services to help guide and support the educational opportunities of families and individuals with disabilities. She is well sought-after for her enthusiasm to educate and advocate for children's educational and health needs.
Tracy is a long-time resident of New Hampshire and is excited to own a business that gives back to the community she calls home. She possesses a deep understanding of the broad range of service programs and statewide resources for all ages of the New Hampshire population. By astutely combining this knowledge with her professional experiences, she has built a practical system that offers applicable strategies to people of all ages living with mental disorders.
Tracy has firsthand knowledge of all of the laws pertaining to special education. With these laws as the backbone of her consulting practices, she has been able to establish a more supportive educational environment for a multitude of children and their families. She also works closely with the staff and administration of the educational facilities to assure they work more collaboratively with the children.
Tracy's Positions/Accomplishments:
COPAA member – Council of Parents, Advocates and Attorneys, 2018
PIC trained – Parent Information Center of NH, 2009
Wrightslaw trained – Pete Wright training 2010 & 2019
2013 Unsung Heroes hosted by NH Children's Trust
Parent Involvement in Education Recognition, 2013
Children's Museum of New Hampshire, Exploring Our Way Advisory Committee (Current Member)
Governor's Commission on Disabilities Architectural Barrier-Free Design Committee (AFDC) (Current Member)
New Hampshire Council on Developmental Disabilities (NHDDC)
Parent Involvement in Education Recognition, 2013
Tracy established Wish Tree Consultants because she envisions a world where children with disabilities are made to feel valued and each parent's voice heard.
The Story of the Wishtree
Wish Tree Consultant's name is inspired by the book Wishtree by Katherine Applegate.
Applegate wrote the book during the recent elections as she wondered: "why are we bothering other groups of people and why are we being so unkind to each other." 
The book relays the important message that we all belong, no matter what our differences are, and everyone's hopes, wishes and dreams deserve to be heard. 
Most of the wishes hung on the Wishtree just ask for a friend, or "someone to love with all of their heart." When the first person to hang a wish on the tree, Mauve, asks for just that, she is ultimately given a child, whom she calls Amadora, which means "gift of love."  All children are gifts of love that deserve to be treated equally, no matter what circumstances or challenges life has thrown at them—this is also the backbone of the belief behind Wish Tree Consultants.  Just like the tree in the story, Tracy takes on the responsibly of being a bearer and advocate of hope very seriously.
Wishtrees are found all over the world, just like children in need of special educational services.  This is not a local issue, this is not just a story written about in a book—it is a reality that we are living, a reality that needs to change.  Humanity will always be stronger together and when we stand up to the forces that prevent everyone from being treated equally.
Helping to Improve Outcomes,
Apply Today.
We coach parents and families with a child, ages 3-21, living with a disability to receive an appropriate education.
Let's Connect